Current Specials
Loyalty Rewards Program for Email Club Members !!
Our Email Club members can take advantage of our Azteca Email Punch Club.  Obtain the card during one of your dining visits with us.  Get 10 punches (one per dining visit) and reach into our "Azteca Cookie Jar" full of great meal offers and discounts including free meals!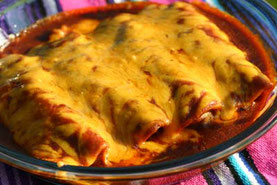 Roll Back Enchilada Tuesdays !!
On Tuesdays we're rolling back our music system to 1950's oldies but goodies and even better, we're rolling back the prices on our Famous Enchilada Plates.  $7.99 Beef, Chicken, or Cheese Enchilada Plates. -- One Plate or 20 Plates.  Dine-In or Carry-Out.  Plates include three (3) Enchiladas, Rice, and Beans.
Azteca Table Salsa
One of our most requested items is our Great Tasting Homemade Table Salsa.  Made fresh daily, from only natural products and spices.  Our table salsa adds just the right amount of flavor to almost any menu item.  Take some home with you on your next visit.  Conveniently packed in deli-style containers.  16-oz for $4.00 (tax included).  Add a bag of chips for $3.00 (tax included). 
Email Club Newsletter
Sign up for our Fantastic Email Club Newsletter.  Special and exclusive offers specially chosen for our greatest customers delivered right to your inbox.  Several options to sign up:  Easiest option is to simply sign up at our register when you are visiting us.  No purchase necessary, just ask us to add you to our mailing listing or call us and we will gladly add you to our Email Club Listing!